Events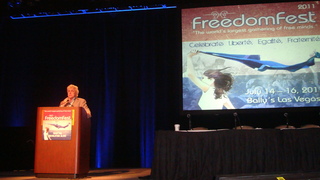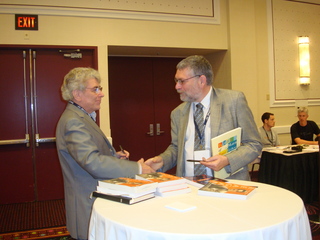 LOOK FOR MY NEW MICHAEL DOUGLAS BIOGRAPHY IN SEPTEMBER 2012.



I AM TAPING SEVERAL SEGMENTS FOR THE BIOGRAPHY CHANNEL.
I WILL BE APPEARING AT FREEDOMFEST IN JULY.
MY WEB SITE: MARC ELIOT.NET. SEND ME AN EMAIL IF YOU WANT TO CHAT ABOUT ANY OF MY BOOKS, APPEARANCES, OF IF YOU WANT TO BUY PERSONALLY AUTOGRAPHED COPIES OF ANY BOOKS I STILL HAVE LEFT. MY NEW WEBSITE IS MARCELIOT2@GMAIL.COM
LATEST NEWS: STEVE MCQUEEN WILL BE UPDATED AND PUBLISHED IN OCTOBER 12

MY NEXT BIO WILL BE A TRUE BLOCKBUSTER! NEWS AS SOON AS I CAN REVEAL!

AMERICAN REBEL MADE THE NEW YORK TIMES BESTSELLER LIST THE FIRST WEEK OF PUBLICATION! THANK YOU EVERYBODY!
PAUL SIMON HAS JUST BEEN PUBLISHED. IT'S BEEN A LONG TIME COMING. I THINK YOU'LL LIKE IT. GOOD TO GET BACK TO MUSIC. MY NEXT BOOK WILL BE OUT IN THE FALL OF 2011. IT'S GOING TO BE ONE OF MY BEST FILM BOOKS. MORE LATER...
"TO THE LIMIT" HAS JUST BEEN PUBLISHED IN THE NETHERLANDS.

"AMERICAN REBEL" HAS BEEN PUBLISHED IN JAPAN, AND POLAND.
I have a big personal announcement coming soon that I can't wait to tell you about. It's big and it's life-changing and it's wonderful!
TCM chose CLINT as its September Book of the Month! It keeps my unbroken streak with TCM going. Cary Grant, Jimmy Stewart, and Reagan were also TCM Book of the month choices. You saw promos for AMERICAN REBEL throughout the month on the best classic TV film station there is, bar none. We are fortunate to have them (and not just because they choose my books!). Keeping up with AMERICAN REBEL, foreign rights have been sold so far to England (my British publisher Aurum always does a great job for me), Brazil, Croatia, in a very big deal, Finland, where I've never been published before, and Japan. I'm very gratified by all this.

ALSO...Tantor Audio, which did such a great job with Reagan, is releasing AMERICAN REBEL on CD and MP3 and once again I'll be reading my own work!

I've been doing a lot of traveling -- Beijing, Shanghai, Guangzhou, Heinan, Hong Kong, Thailand.
Also, two new foreign editions of Cary Grant have been published: Spain and Czekoslovakia.
"To The Limit" went back to press for yet another run, at Da Capo. My biography of the Eagles has now been in print for ten years running.
"Walt Disney: Hollywood's Dark Prince" has just been published in Poland in a brand-new Polish translation. This has a very special personal meaning for me, as part of my mother's ancestry was Polish (and Russian; Odessa to be exact)

The paperback edition of Cary Grant released by Random House (Three Rivers Press)is now in its 5th paperback printing.
James Brown's album with the Dee Felice Trio was rereleased, on Verve. Brand-new and extensive liner notes are by me.
I had the privilege of participating in Columbia Pictures DVD rerelease of several Cary Grant movies (along with Andrew Sarris and Molly Haskell). This box-set will include a separate DVD with the three of us and possibly others talking about Grant and his films. "Cary Grant" is also available on audio CD or cassettes, with me doing the reading.

Thanks to all for your loyal and continued support.